Co-founders of Google Larry Page and Sergey Brin started their search back in September 1998 as a simple college project.
Fathers of Google teamed-up together to create a product that now called the most popular brand in the world.
Since then, the company has grown to about 25,000 employees worldwide.
In 2007 Fortune Magazine named Google the # 1 employer in their famous annual rating of 100 Best Companies to Work For.
Here are some teamwork lessons from Google anybody can learn from the most famous company in the world.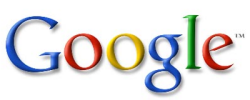 Larry Page talks about teamwork: "We are focused on providing an environment where talented, hard working people are rewarded for their contributions to Google and for making the world a better place".
Teamwork is being emphasized at Google a lot. Google values teamwork, innovation and creativity.
Describing their company, Google says "..even as we continue to grow, we're committed to retaining a small-company feel."
"[Google] is only ten years old, and it is a "big" company now. Yet it functions like a small company. People sit together, cross functional teams, and each group is holistically responsible for getting stuff done.", – shares his experience in Google Avinash Kaushik
"I think of a small idea and collaborate with the team and BAM they make it a reality", says Avinash Kaushik.
"Appreciation is the best motivation, so we've created a fun and inspiring workspace you'll be glad to be a part of, including on-site doctor; massage and yoga; professional development opportunities; shoreline running trails; and plenty of snacks to get you through the day." – this is not nearly full list of all benefits Google offer to their employees. Among others is free transportation to work, dogs allowed policy, child care place on-site, extensive money bonuses, maternity and even 1-month paternity leave and "There is such a thing as a free lunch after all." All this perks create loyal employees who is greatly appreciated to work for Google. In fact, some say that Google payed millions to few employees so they won't leave Google for Twitter.
"We don't just want you to have a great job. We want you to have a great life. We provide you with everything you need to be productive and happy on and off the clock."
This is what Google thinks when it comes to hiring new employees:
"Google is organized around the ability to attract and leverage the talent of exceptional technologists and business people. We have been lucky to recruit many creative, principled, and hard-working stars. That what makes you potential Google material."
"Chances are you have a good idea of where you want to go in life. At Google, we've designed a culture that helps you get there", – Google promises
"Our consistency comes from our Googlers – smart, amazing people who foster an environment of collaboration and fun."
Talking about innovations, Page says: "Always deliver more than expected". "Google does not accept being the best as an endpoint, but a starting point." "We try to make more and more stuff available to people" says Larry Page.
"The work is never done." "I don't want to be too complacent", – Larry Page
"Innovation is our bloodline".
"We try to, when you come to Google, fulfill that need that you have as quickly as possible."